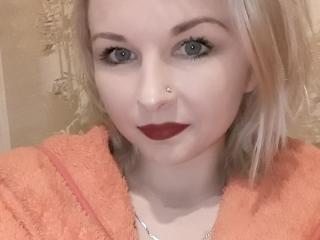 My Fetish: I love to converse – especially with clever folks! I enjoy
Webcam profile: I am nice – but also spectacular, hilarious, insatiable. I enjoy to give you delectation and entertain you, I like to listen, I like to talk and to play together. Come and enjoy!
Beloved bang-out position: Sexyness and sensuality comes from attitude. I do believe it and I can prove I am prior gf with attitude. Also I am easy conversing to, too sweer occasionally… and I idolize taunting!
What I do in my amateur show: Boys who have something to suggest to girl: kisses, paws, gifts
What I don't like: Freeloaders, timid boys. I glance forth for my gifts and max attention