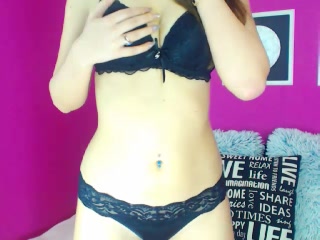 My Fetish: Oh, baby i like footfetish, oil and some crazy rol
Webcam profile: I enrapturing and sugary-sweet slapper. I want to try everything in my life, attracted to everything new and interesting. Sexually I am very pervy ex gf, I like to do what cannot be done or what is not saint be rude. We can ahve true delectation together. But in my apartment there are rules:
1. don't be rude – in other case you will be kneed or banned2. i dont do fast intimate , if you want witness all fast- then bonus me and i will do quick
3. if you want to watch something or want i do something – be super-cute to bonus me for that FOUR. do not require from me to spend all my time with you , if you are not in private- don't leave behind that you are not alone in my room5. just remain mind-blowing, respect me and what i am doing, we are all here for get fun
Fave hook-up position: My fav stance Sixty-nine – when i can play with you rock hard pecker and perceive your torrid tongue sametime.
What I do in my fledgling show: I LOOVE gifts! ♥ ♥ ♥YOUR WAY U SAY THAT YOU APRECIATE ME!
My aficionados! I love rock-hard and quick!
People who make me sneer!
What I don't like: RUDE AND THIRSTY MENS! IF U BEGIN UR PV WITH A "GET NAKED" BE SURE U WONT WITNESS ME NAKED BUT A BAN !!IM NOT A ROBOT HERE TO BE TRATED LIKE,IF U TRULY WANT SEE ME NUDE THEN BE SUPER-CUTE AND POLITE! and u will get a pile of elation! kisses