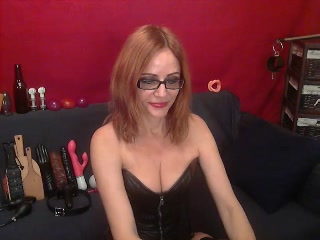 My Fetish: booty smashing, restrict bondage,deepthroat, smacking, humiliation, n
Webcam profile: Naughty doll with a freak mind and real practices of DOMINATION & OBEDIENCE toying all roles. I am true fetishist.So immensely subjugated slave, as you don't even imagine. A Mistress making out of you a doll, a fucktoy of mine. You can choose.
Favorite fucky-fucky position: Doggy, missionary,hogtie,frogtie
What I do in my fledgling show: ass-fuck, confine bondage, spanking, humiliation, nylons, latex, masks, roleplay, suck, CABOOSE TO GULLET,strict tormentor,obedient slaves
What I don't like: In my room never find fakes things.I am real fetishist and this is my lifestyle.I am change and I love be very obedient slave or very stringent Domina.