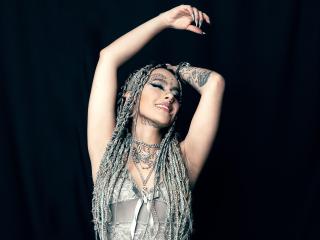 My Fetish: Wax candle show,
Play with drill stick,
Blow job,
Webcam profile: I like to keep the open converse a clean, fun and friendly place to suspend out for all people. So these are some minimum rules I would like all to follow: -Emoji's- Use them moderately. -Don't spam the talk! Don't be rude with me or other clients in room. -Do not plead! If you can't afford to be here, be a boy, log off and get a job. If you wanna join the conversation you are more than welcome. "Show tits","Show ass" do not count as conversation. -And most significant have joy and linger naked! Keep it neat and love! ❤
Dearest hookup position: My favorite pose is that of rear end but I like to study and learn new poses in which we can reach a maximum arousal together!
What I do in my fledgling show: I am into whatever kind of fetish or desire that will satiate us both mentally or physically. I am willing to study my secret nasty side. Are you prepared?
What I don't like: I like to keep the open talk a tidy, fun and friendly place to rope up out for all people. So these are some minimum rules I would like all to follow: -Emoji's- Use them moderately. -Don't spam the chat! Don't be rude with me or other clients in room